DEUS EX MACHINA participates at TechSaloniki 2022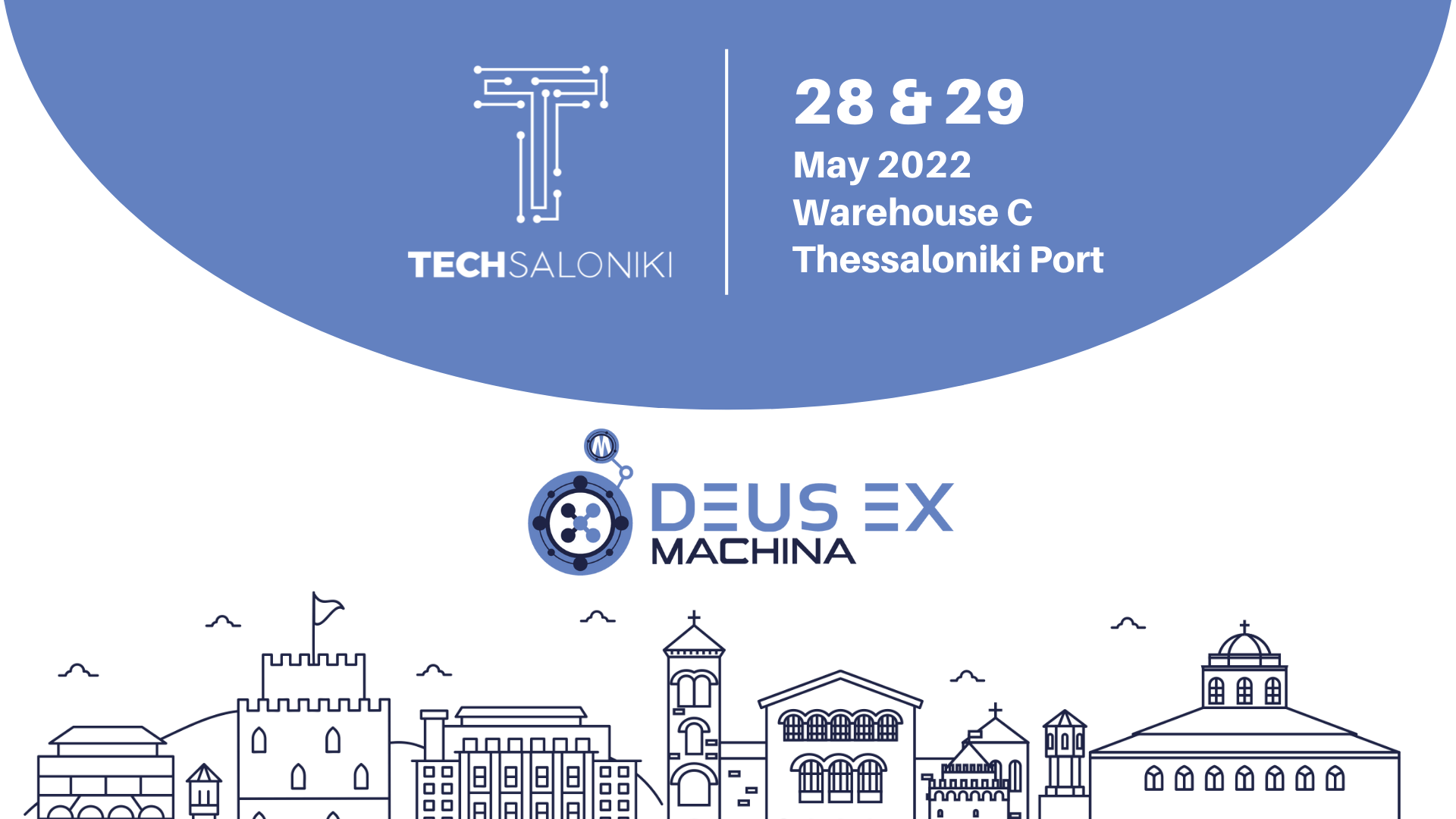 On May 28 and 29, DEUS EX MACHINA participated in TechSaloniki, a tech event specialized in recruiting and networking for the next generation of techies in Thessaloniki. DEUS EX MACHINA was a proud silver sponsor of the event.
Throughout the first day of the event, swarms of students, recent graduates, and many other professionals stopped by our booth eager to learn more about our mission, people, and AI products – and how we merge the three to accelerate discovery in Health, Food, and Nutrition. During the event, approximately 1,000 candidates were testing their hard skills to earn a seat and talk with hiring companies, including DEUS EX MACHINA
What's a Machinarian?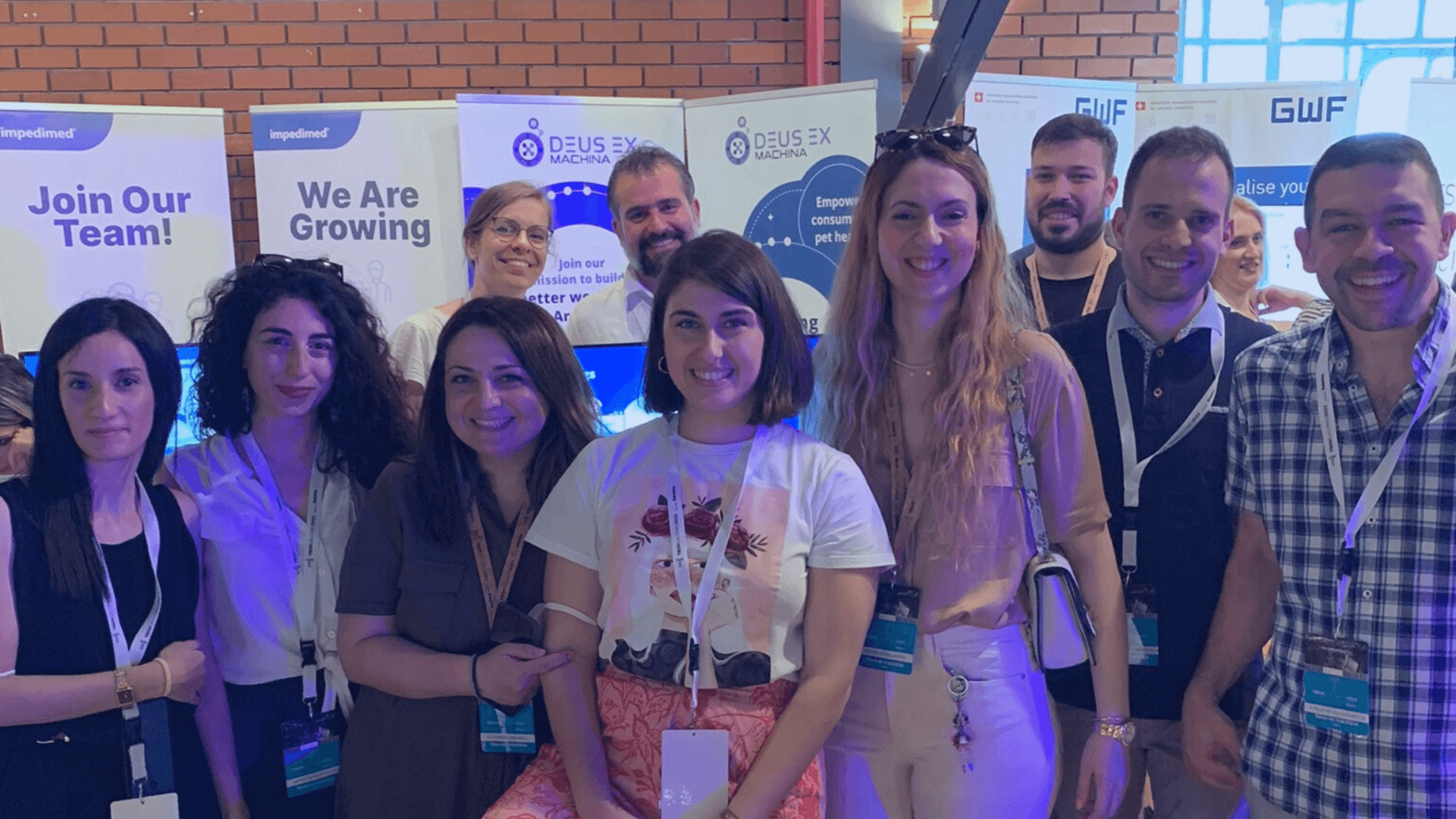 People are always keen to learn about our people, the heart and soul of DEUS, our Machinarians. And we love to share what it's like to be one!
In fact, during the event, Kyriakos Sgouromitis, our Software Engineering Manager, shared more about our mission, our products, our collaborations, and our success stories. Thomai Fytili, our HR Manager, shared details on our culture, our values, and the drivers that push our Science, Engineering, and Operations teams to strive toward our common mission to build the world we want to live in.
Why DEUS? Why today?
Being a Machinarian is a multidimensional way of life, from contributing to impactful projects to leveraging advanced technology in Bioinformatics, Engineering, and Data Science, to personal and professional development, and being part of a community that has your back.
On Sunday, all the lights were on Thomai Paliari, our HR associate, and the candidates, discussing career opportunities at DEUS  and their personal and professional goals.
To summarize this two-day event, it would probably be a correlation of smiles, discussions of life-changing projects, and opportunities for a career break in Tech.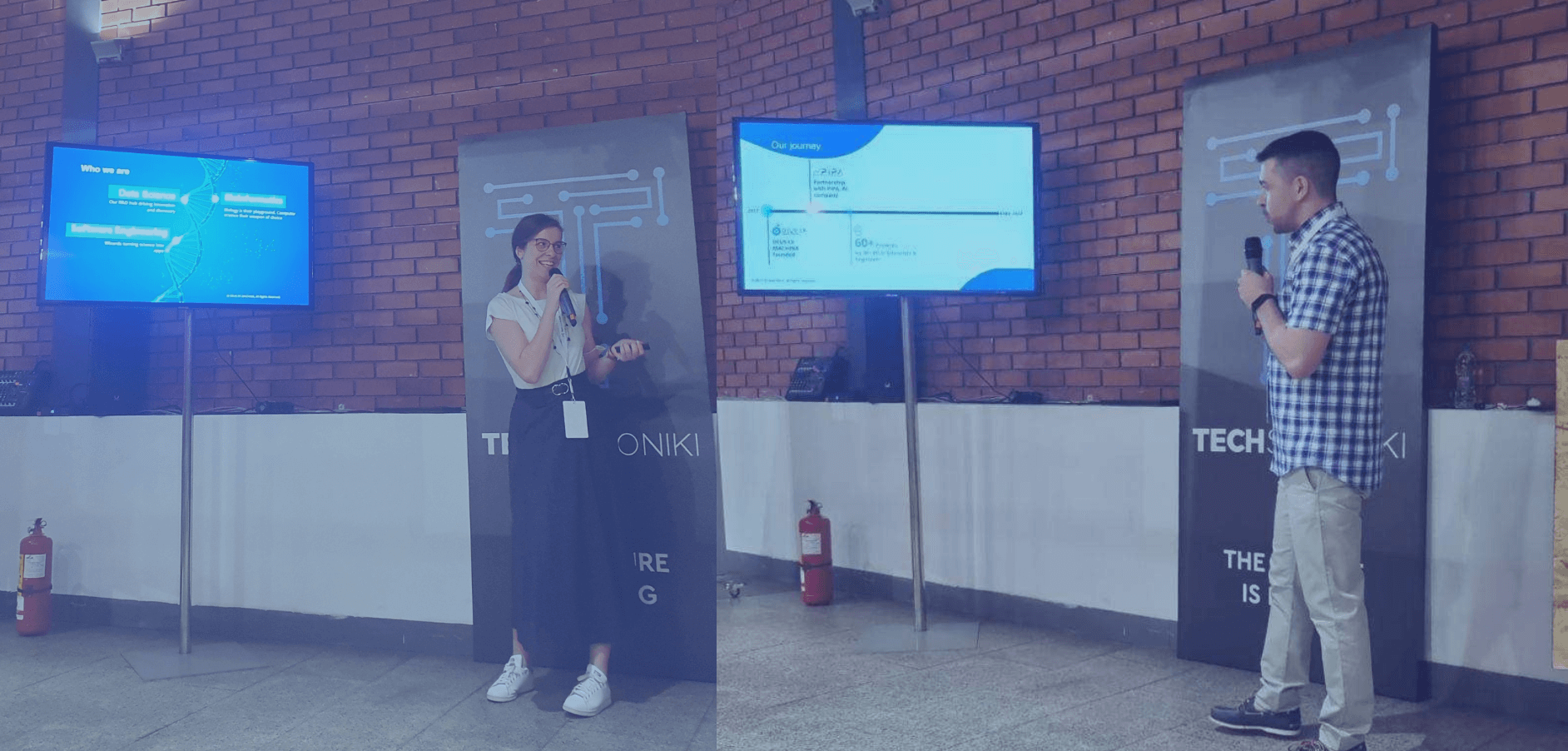 Thank you to each one of you for being there with us!
If you still have questions please send them to us at info@ekmechanes.com