Machinarians assemble for the 2022 DEUS summer workshop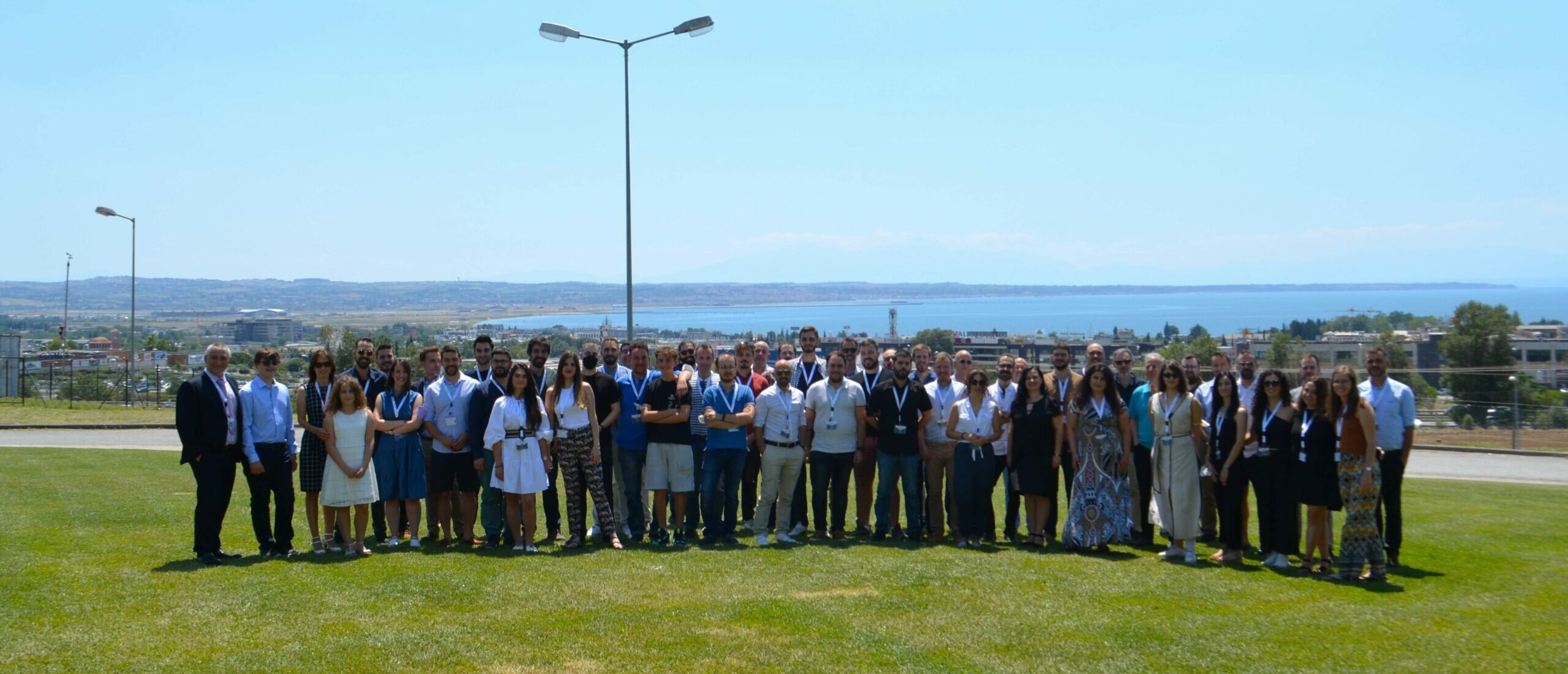 Jul 15, 2022 – A day for every Machinarian to remember.
After two years of virtual gatherings and meetings, our annual offsite workshop finally happened and it was memorable. The event took place at Noesis, the Thessaloniki Science Center & Technology Museum, where Machinarians from across Greece got together for the first in-person, post-pandemic event.
A day packed with insightful presentations, a fun design thinking workshop, and a surprise birthday cake for DEUS.
---
It's all in the roadmap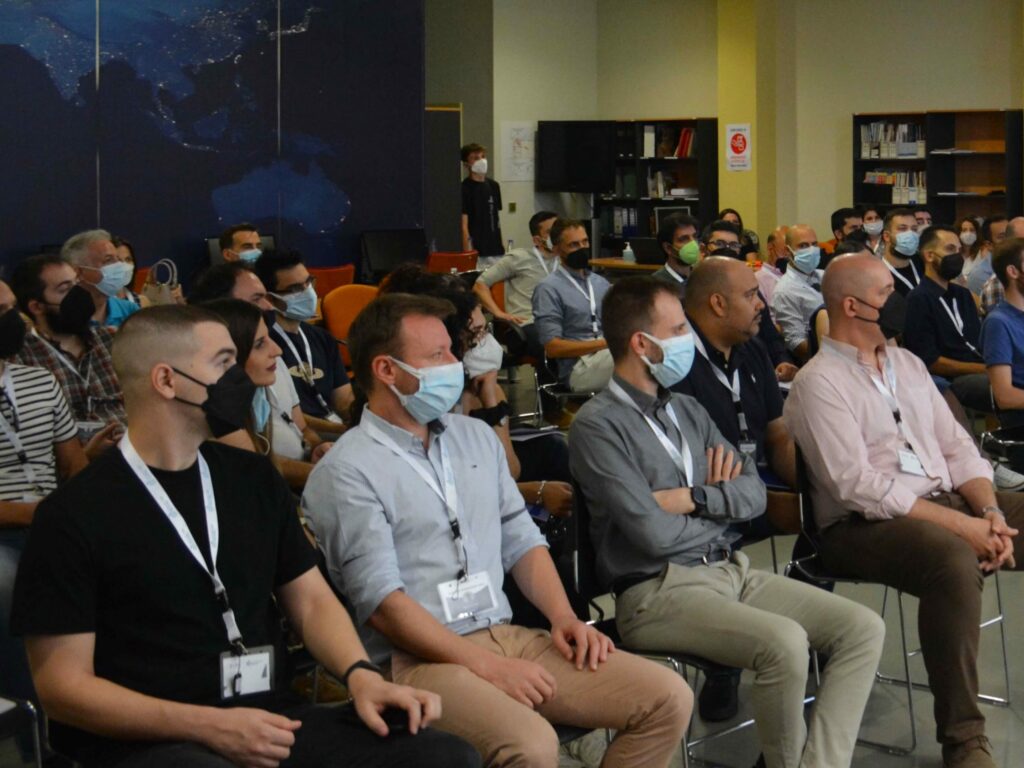 Our product team kicked off the event with a presentation on our roadmap and the goals for the remainder of the year.
Next, the engineering team gave us a sneak peek into the mission and the work that went into building our data infrastructure as well as the critical capabilities it unlocked for our teams and our partners.
"Behind everything there is data" were the first words from the Bioinformatics team, describing their next goal of bringing more insights to our users.
Extracting valuable information from millions of databases using machine learning and artificial intelligence is an ongoing optimization process. Luckily, the miners of data & insights (aka the Data Science team), are implementing continuous improvements in models and algorithms achieving their goals. A lesson learned after their presentation at the offsite event.
Of course, without our clients' and end-users' valuable feedback, we wouldn't go very far. Our UX/UI team welcomed us into their world of user testing, user research, and prototyping – all essential in building user-friendly AI applications.
---
From ideas to solutions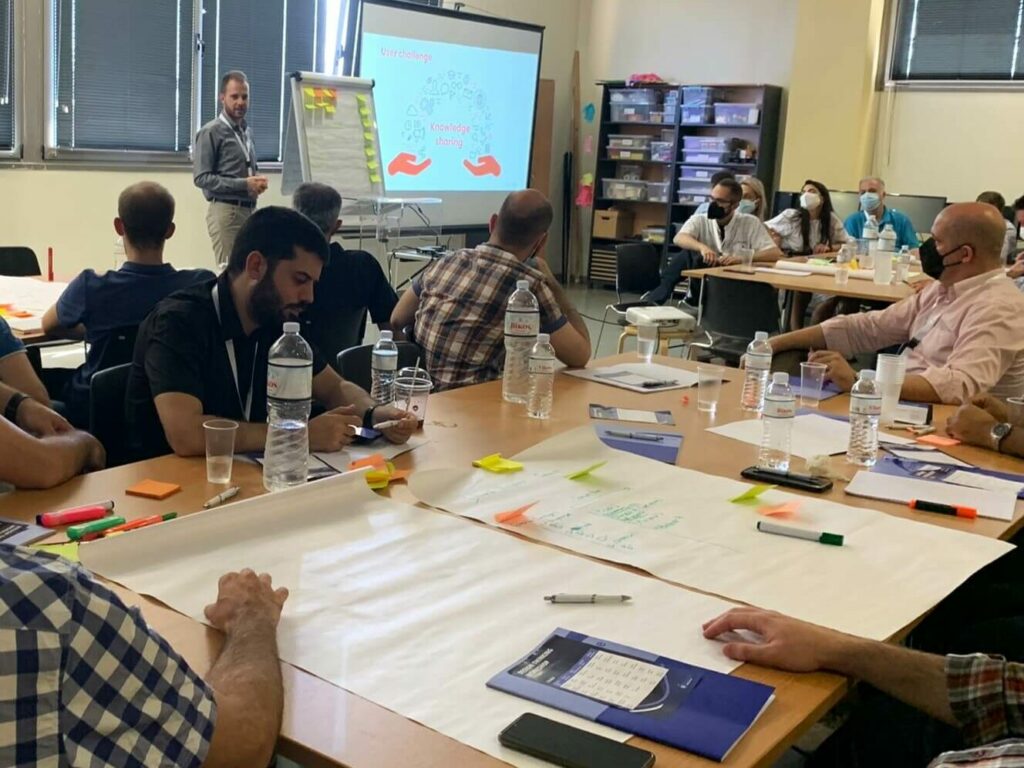 A design thinking workshop led by the UX/UI team was the highlight of the day. Everyone split into groups to brainstorm and present solutions to a real case study.
Interacting with colleagues from different departments, building empathy with our users, and coming up with bold ideas was a great reminder that we can achieve so much more when working together.
---
Building a community based on trust

What's it like working at DEUS? Before heading to our lunch break, Machinarians were asked to describe our work environment and we couldn't be happier with the flood of positive and encouraging words they chose. Kudos to our Operations team for ensuring DEUS is a great place to work!
---
Happy birthday to us!
2022 has been a special year for DEUS EX MACHINA as we celebrate key milestones. In our 5th year of operations, we are counting more than 50 Machinarians and over 50 projects in our portfolio. The future looks brighter than ever. Happy birthday to us and a special thank you to our founder Dr. Ilias Tagkopoulos for taking the most significant step, the first one.