Career Opportunities at DEUS EX MACHINA, AI Greek startup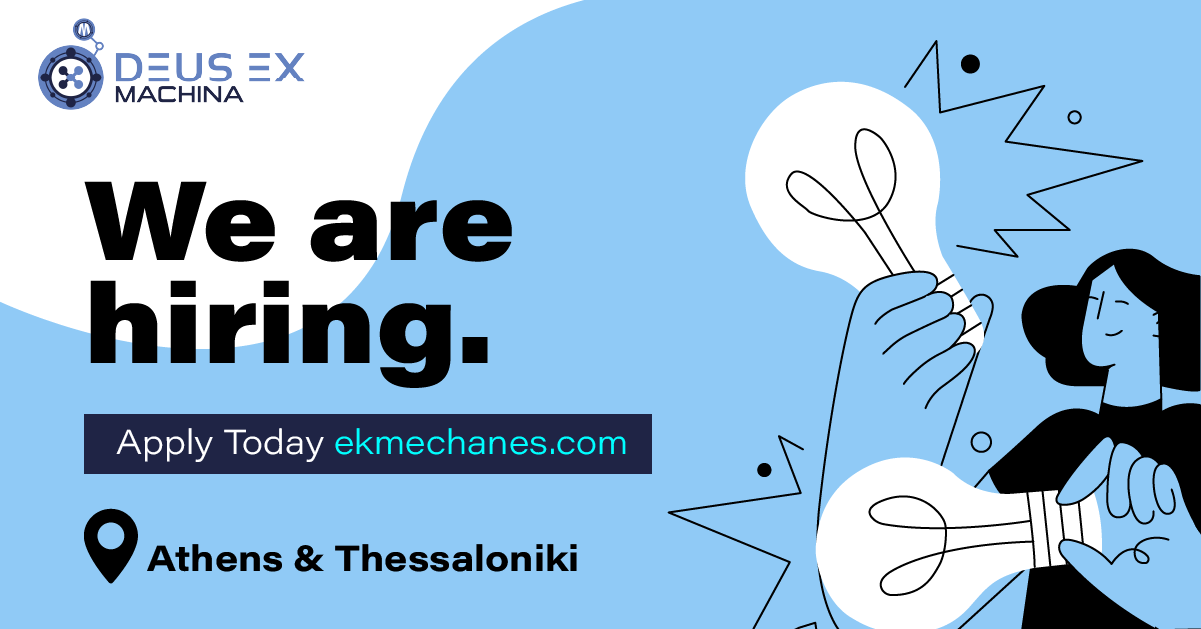 DEUS EX MACHINA is hiring for its Engineering, Bioinformatics and Product functions. For the full list of currently available positions check out our Careers page. All positions are temporarily available as remote due to the Covid-19 situation.
Bioinformatics Job Openings for Athens, Thessaloniki
If omics is your second language and biostatistics excite you then you mind want to give our job vacancies a look! DEUS is currently looking or a Bioinformatician, Senior Bioinformatician and a Bioinformatics Team Leader.
Senior UX UI Designer Vacancy for Athens, Thessaloniki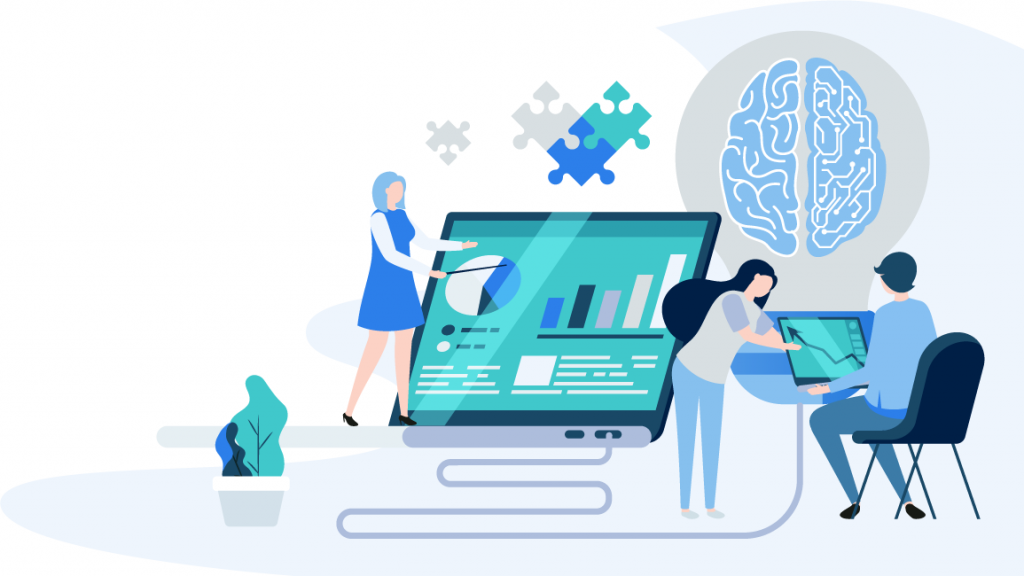 Our Product team is looking for a UX UI Designer with experience in tech product design to lead the creation of new products and take our existing product portfolio to the next level. Learn more about the qualifications and requirements for the Senior UX UI Designer opportunity.
Software Engineering Job Openings for Athens, Thessaloniki
Our Software Engineering department is looking to expand its expertise with ambitious talent in the following posts:
Data Sciences Job Vacancies
Our Data Science team is hiring Data Scientists in all ranks of seniority to join our team in Athens, Thessaloniki.
Remote Onboarding during Lockdown
DEUS EX MACHINA swiftly responded to the Covid-19 situation transitioning to a temporary work-from-home environment for all its employees in Athens and in Thessaloniki. Despite the challenges that come with such an unprecedented circumstance, our team successfully set in place a secure, flexible workflow for all employees.
Whilst the country was in lockdown, we welcomed our new Web and Graphics Designer, Valia Kalfa, a Back-end Engineer, Dimitris Sfondilis and Stamatis Georgopoulos P.hD., Data Scientist. Our teams continue working from home until further notice while office attendance is optional and not recommended.